Please note that Registration is required for Members and Non Members in order to participate in our webinar and will only be available until Thursday 9/21 at 9:00 am.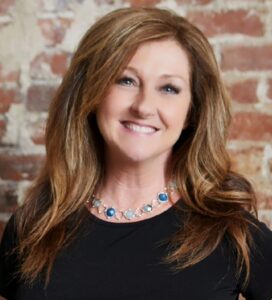 Teresa Smith, SHRM PMQ, HRP, FPP, PFA, FDS
Partner Direct, Human Insights and
HCM Strategic Advisory Group
Sponsor: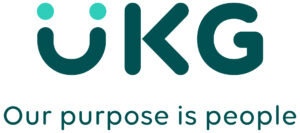 Member Registration:
Member:  Free, e-mail your full name to: membership@occapa.com
RCHs:   2 Units
Login information will only be emailed to registered/paid participants by noon, Thursday (9/21/23).  Link is for registrants only and should not be forwarded to another person.
As a partner director for the human insights and human capital management (HCM) strategy consultant group for UKG Incorporated, Teresa Smith advises business leaders and their leadership teams on how to better maximize people-centric strategies to achieve long-term success. With deep expertise in change management process and business innovation, Smith is an advocate for the unmatched value of an empowered workforce, and helps organizations more effectively attract prospective employees, engage existing employees, and holistically develop and manage an exceptional employee experience. Smith has dedicated the majority of her career to exploring the impact of HR, payroll and workforce management on the workforce. From small businesses to global operations, she is adept to diagnosing customer needs, delivering effective solutions, and collaborating with senior leaders to achieve improved business outcomes. For over 20 years, Smith led workforce management and HCM initiatives at a technology vendor, working closely with sales and management teams to develop critical business strategies for both domestic and global customers. Prior to that, she served as IT Director at a large hospital and IT support and management functions for the Department of Defense. Smith has earned her SHRM – PMQ, Data Science Certification, Six Sigma, as well as Workforce Management certification, HR Professional certification, Fundamentals of Payroll Processing certification and Corporate Visions certification. Outside the office, Smith is passionate about helping others become the best versions of themselves that they can be and volunteers frequently to support those in need. She currently serves her local community both as a volunteer care counselor, supporting individuals through marriage, and grief and women through PTSD, and as a team leader, helping to restore homes of those in need. With a family tree full of service members, Smith also devotes her time to raising funds for military relief.
Regularly Scheduled Meetings –Chapter meetings are an ideal place to network and they provide educational opportunities for chapter members to learn more about critical payroll and compliance issues while earning Recertification Credit Hours (RCHs). Non members are charged a $20.00 Fee per Regular Meeting.
$20 Non-Member Meeting Fee via PayPal

Pay online or mail a check to:
Orange County Chapter,
American Payroll Association
1439 W. Chapman Ave., #28
Orange, CA 92868