Please note that Registration is required for both Members and Non Members in order to participate in our webinar and will only be available until Thursday 12/14 at 9:00 am.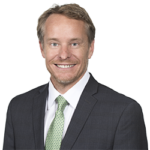 Member Registration:
Member:  Free, e-mail your full name to: membership@occapa.com
RCHs:   2 Units
Login information will only be emailed to registered/paid participants by noon, Thursday (12/14/23).  Link is for registrants only and should not be forwarded to another person.

Speaker:  Jim Hart is a shareholder in the Irvine office of Littler Mendelson, the largest U.S.-based law firm exclusively devoted to representing management in employment and labor law matters. Jim has specific expertise with:
Class action and wage and hour laws and regulations, including those that cover classification, overtime, off-the-clock, and meal and rest policies and the Private Attorney General Act (PAGA)
The Americans with Disabilities Act and corresponding state disability and leave laws
Privacy laws
Appellate procedure
Jim is also licensed as a Solicitor in England and Wales.  Prior to joining Littler, Jim practiced criminal law as a deputy attorney general in the California Attorney General's Office.
More recent notable litigation for Jim includes:
Successfully challenging a remand motion, transferring venue out of California, defeating class certification and compelling arbitration in a class action alleging misclassification.
Prevailing on multiple wage and hour claims by various former employees challenging a client's commission plan.
Having summary judgment granted on a claim brought under the Private Attorney General Act (PAGA) against a client.
Obtained defense verdicts for wage and hour claims of multiple remaining defendants after defeating class certification.
Regularly Scheduled Meetings –Chapter meetings are an ideal place to network and they provide educational opportunities for chapter members to learn more about critical payroll and compliance issues while earning Recertification Credit Hours (RCHs). Non members are charged a $20.00 Fee per Regular Meeting.

$20 Non-Member Meeting Fee via PayPal

Pay online or mail a check to:
Orange County Chapter,
American Payroll Association
1439 W. Chapman Ave., #28
Orange, CA 92868