Please note that Registration is required for both Members and Non Members in order to participate in our webinar and will only be available until Thursday 8/17 at 9:00 am.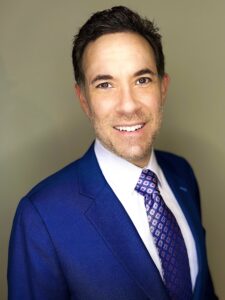 Jason Colin Patrick, C(k)P®, CPFA, AIF®
Principal
Member Registration:
Member:  Free, e-mail your full name to: membership@occapa.com
RCHs:   2 Unit
Speaker: Jason is the Principal of Fiduciary Advisors, LLC. Jason specializes in advisory services for 401(k)s, 403(b)s, defined benefit plans, nonqualified deferred compensation programs, and executive and key employee insurance solutions.
Jason holds the Certified 401(k) Professional designation by The Retirement Advisor University in collaboration with UCLA Anderson School of Management Executive Education. He earned his B.S. degree in Business Finance and retains an Accredited Investment Fiduciary and Certified Plan Fiduciary Adviser designation. In 2023, he was recognized by the National Association of Plan Advisors as one of the Nation's Top 100 Retirement Plan Advisors Under 40, and in 2020, the Financial Times named Jason one of the 401 Top Retirement Advisors in the Nation. Since 2015, Jason has represented the firm's clients and the retirement industry on Capitol Hill in Washington, D.C., to discuss retirement and tax reform, industry trends, employer retirement plans, the fiduciary definition rule, transactional taxes, SECURE Act (2019), the CARES Act and COVID related retirement legislation, and most recently, SECURE 2.0. Jason is an active member of the Western Pension Benefits Council, SHRM, PIHRA, and NAPA, and is the Chair of Kestra Financial's Retirement Plan Advisor Council. Throughout the years, he has been quoted by U.S. News & World Report, Yahoo Finance, GoBankingRates, and MSNMoney regarding investing, retirement, and saving.
Regularly Scheduled Meetings –Chapter meetings are an ideal place to network and they provide educational opportunities for chapter members to learn more about critical payroll and compliance issues while earning Recertification Credit Hours (RCHs). Non members are charged a $20.00 Fee per Regular Meeting.