Please note that Registration is required for both Members and Non Members in order to participate in our webinar and will only be available until Thursday 6/15 at 9:00 am.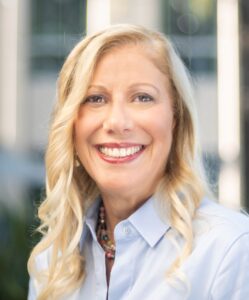 https://www.linkedin.com/in/rebecca-harshberger/
bharshberger@ep.com
Member Registration:
Member:  Free, e-mail your full name to: membership@occapa.com
RCHs:   2 Unit
Speaker: Rebecca (Becky) Harshberger is the VP & Practice Leader, Payroll Tax at Entertainment Partners (EP) in Burbank, California.  EP is the back office for the motion picture and television industry, providing payroll and film incentive management as well as software that most of the industry uses for budgeting, scheduling, accounting, data insights and document management.   Considered an expert in State and Federal Payroll Taxation, for the last 19 years, Becky has provided Tax guidance for US employees working on motion picture and television productions in both the US and around the globe at Entertainment Partners. She is responsible for employment tax, information tax and legislative changes.  Previously she was a Senior Manager, at both Deloitte and PricewaterhouseCoopers National Payroll/Employment Tax Practice's in Los Angeles.  Prior to her employment in public accounting, Ms. Harshberger held positions in unemployment claims/payroll tax consulting (Frick), human resources and recruiting at both private and public companies.
She joined the America Payroll Association (APA) National Board of Directors in 2020 as a Vice President, has served on APA's National Speakers Bureau since 2011 and Co-Chairs the APA Government Affairs subcommittee focused on IRS issues since its inception in 2014.
Becky and her husband Dave Stevenson reside in Santa Monica with their dog.   When not working or chasing the dog around the backyard, Becky enjoys yoga, running, gardening, and cooking (and eating!). During the pandemic, she resurrected her love of crochet and quilting!
Regularly Scheduled Meetings –Chapter meetings are an ideal place to network and they provide educational opportunities for chapter members to learn more about critical payroll and compliance issues while earning Recertification Credit Hours (RCHs). Non members are charged a $20.00 Fee per Regular Meeting.